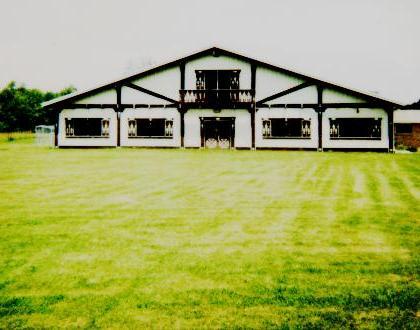 Germania Hall Rental Information

For immediate information please call 734-479-4278


Regular Hall Seating

Germania Hall has regular, table seating in the main hall for 320.

Our private room, known as the "Weinstube", can also provide a more intimate setting for up to 60 guests.

Festival Accommodations

During the summer months Germania Hall can provide Festival accommodations.

Festival set-up, which utilizes the main hall, the Weinstube, plus access to our outdoor pavilion tent at the front of the building can accommodate up to a total of 600 casual visitors at one time.


Three bands can perform at the same time on three separate stages, and three dancefloors can be utilized; a dance floor in the main hall in front of the bandstand; another in the wine-bar or weinshtube, and a third hardwood dancefloor under the Pavilion. 

Whether your event is large or small, Germania Hall can accommodate your needs.

Please call to obtain the most current information as our regular facilities construction and renovation projects will be  providing additional capacity and accommodations.

Maps to Germania Hall

23156 King Road

Brownstown, MI  48183

734-479-4278.